2020 Most Popular African American Reborn Baby Doll
22" Little Diana Reborn Baby Doll Girl, Lifelike Soft Vinyl Doll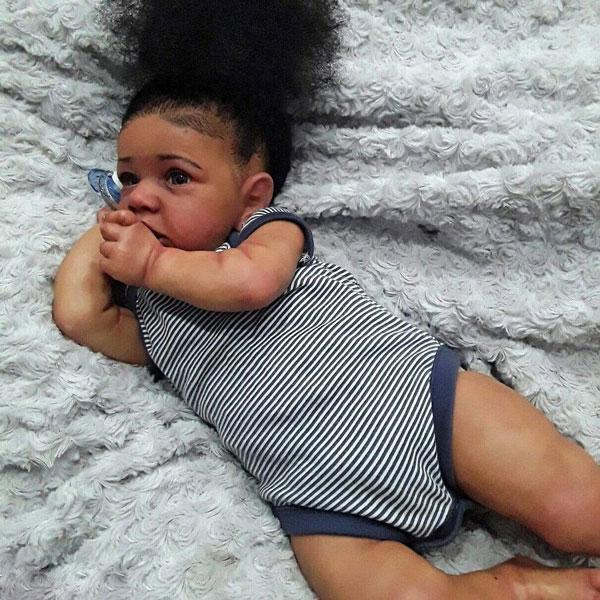 Diana reborn doll have munch hair, her eyes are brown. There are three types body can be choosen. Cloth body, it is very soft. Doll body is filled with a lot of cotton, and it hugs like a real child. Silicone vinyl body, the doll's body is full Silicone vinyl body. Its limbs can be moved, and it can even pose some simple postures. The doll's body is waterproof, and you can also bathe her. Heartbeat Body. First, the body of heartbeat dolls are made of cloth, it can't bathe. The doll's back have a chain, you can open the zipper to replace the battery. There are two buttons on the chest of the doll, and when pressed, it will give out crying, laughter and heartbeat vibrations.
Lifelike 22'' Little Diaz Reborn Baby Doll African American Girl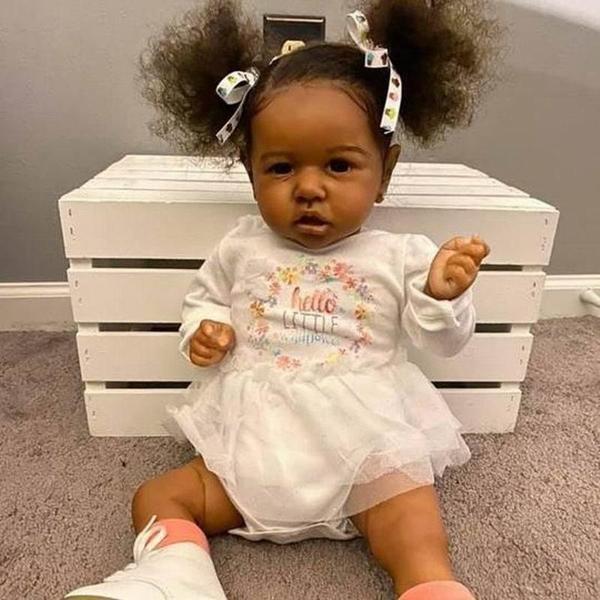 Diaz reborn doll and Diana have the same three bodies, and they have the same function. Diaz doll has soft brown hair and a white skirt.
18" Megan Handmade Reborn Baby Doll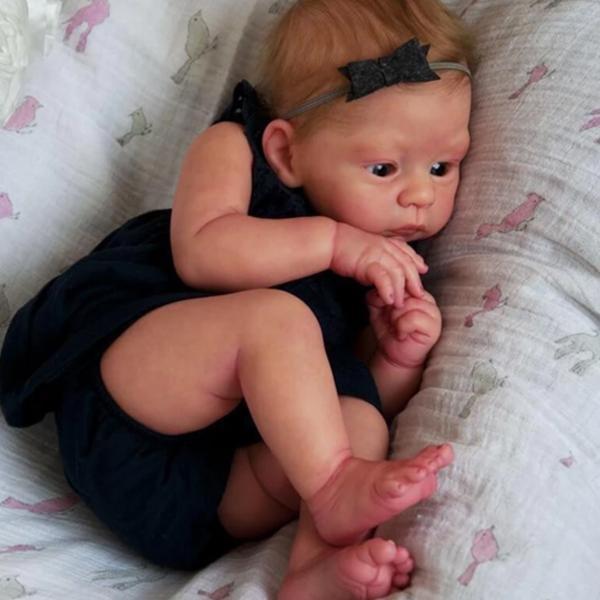 Megan is a dark yellow-skinned reborn baby doll, she is whiter than the ordinary black doll. Megan has yellow hair, black eyes, and 18 inches, which is very suitable for children aged 3-8.
Playing with the rebornn baby doll can exercise the child's thinking and hands-on abilities, making the child to grow up in happiness.
---