How To Name Your Reborn Dolls? We Have All Tips You Need To Know!
How To Name Your Reborn Dolls? We Have All Tips You Need To Know!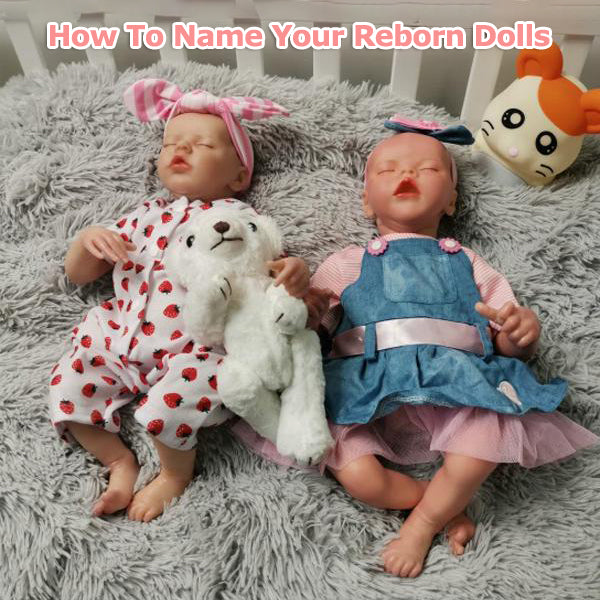 Why You Need To Name Your Reborn Dolls?
Do you still call your reborn "The One In Pink Dress" or "The Cloth Body Reborn"? To enjoy your hobby of collecting reborn dolls mostly, it's vital to give each your collection reborn doll a good name. To enhance the relationship and upgrade the level of personalization between you and your reborns, you should definitely name your reborn dolls. However, many people get lost when it comes to this process. If you also feel confused, please keep your reading. We will give great tips and strategies on how to choose  good names for your reborn dolls.
What's The Advantage Of Naming Reborn Dolls?
Though you can still collect and enjoy reborn dolls without giving them any name, there are several advantages of naming reborns. Firstly, the most obvious benefit is that it categorize and keep track of your collection easier and time-saving. This won't be a problem for beginners with small collections, but people with a dozen or more may find it difficult to keep track of all of them. After naming (and memorizing) your reborns, you'll find it naturally easier to remember where they are. You can also refer to your dolls with a real name instead of just saying "that one or this one."

Another advantage to naming your reborn dolls is that it strengthens the already present emotional bond between you and your doll. You'll likely find yourself ordering customized doll clothes, blankets and other accessories with their name on it. The more you say, see and hear their name, the more sentimental value the doll will hold for you.

Note: Most artists made reborns tend to have been already named before your purchase. In this situation, you can either choose to keep their original name, or you can name them something completely different. Be warned, though, you may need to make another birth certificate for your reborn if you decide to change their name. Rebornshoppe.com will send reborns with blank birth certification so that you can fill in the name you would like to have!
 Great Reborn Dolls Name Tips
The first is mostly about reborn dolls gender. It's obvious that most reborn dolls' collectors trend to name their dolls with significant male or female names. So it may be better to think a name before you decide to buy a boy doll or girl doll.
Choose a natural name if possible. Choose an easy-to-read name will help your tongue save alot of trouble.
Choose a meaningful name for you. It can be your mother, father, brother or sister name or someone really important to you.
use your-name-related name to name your reborns.
Do not limited it to a single name, you can use two or three full name.
Find online to choose the best name you would love to keep. Do not limit your mind!
---