🌈Free Shipping Over $89

Payment channels, secure payment mark certification, 100% backgrand
Reborn Baby Little Lily is 17",has manually painted hair , is fully poseable for added realism. She has a soft baby powder scent and is weighted to feel like a real baby in your arms.
❤ Material : Full Silicone
❤ Structure :Whole body silicone material production, safe and non-toxic; doll is super soft; doll limbs can move, can sit reclining, can enter the water; will not stand, can not speak
❤ Eyes : Sleeping baby, no eyes
❤ Hair : Manually implanted hair
❤ Clothes : H andmade. According to the doll size, The doll will come with clothes.
❤ GREAT FOR : festival gifts, birthday gifts, children play with toys, grandpa or grandma accompany doll, lovers and collectors collection.
❤ SAFETY CERTIFICATION : conforms or exceed the safety requirements of ASTM F963 and EN71 for ages 3+, which is safe to your children.

❤ Weight : 300g
❤ Sample Model : FW-0003
Estimate Delivery Time:
Free Shipping:15-30 Business Days
Standard Shipping:7-15 Business Days
Expedited Shipping:3-5 Business Days
How to pay by credit card?
1. You can click on your cart to go to the Checkout page.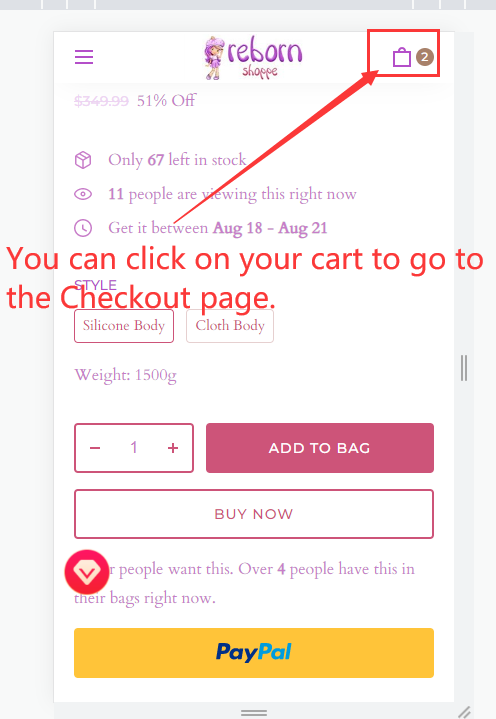 Or you can directly click the "Buy Now" button in the product page to go directly to the Checkout page.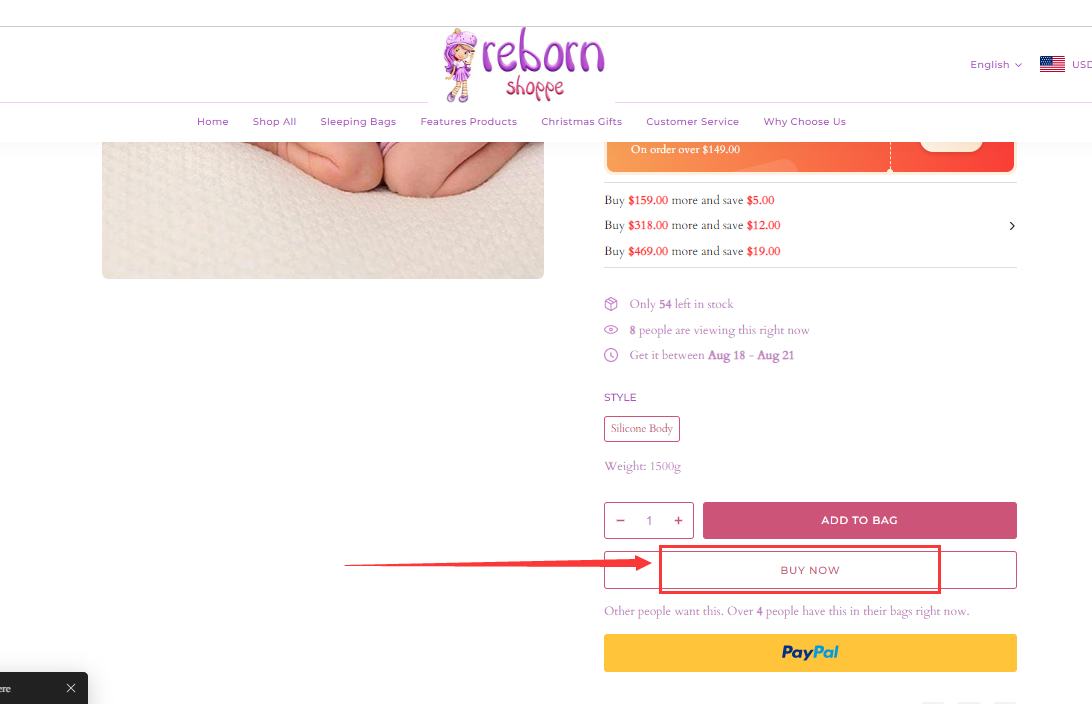 2. Then, click checkout to go to the payment page.
Then, fill in personal information on the payment page; then see "Continue to shipping" in the lower right corner, click it, and you will get the following page (choose the logistics shipping method);

3. Select the shipping method according to your transportation needs, and then click "continue to shipping" in the lower right corner to payment.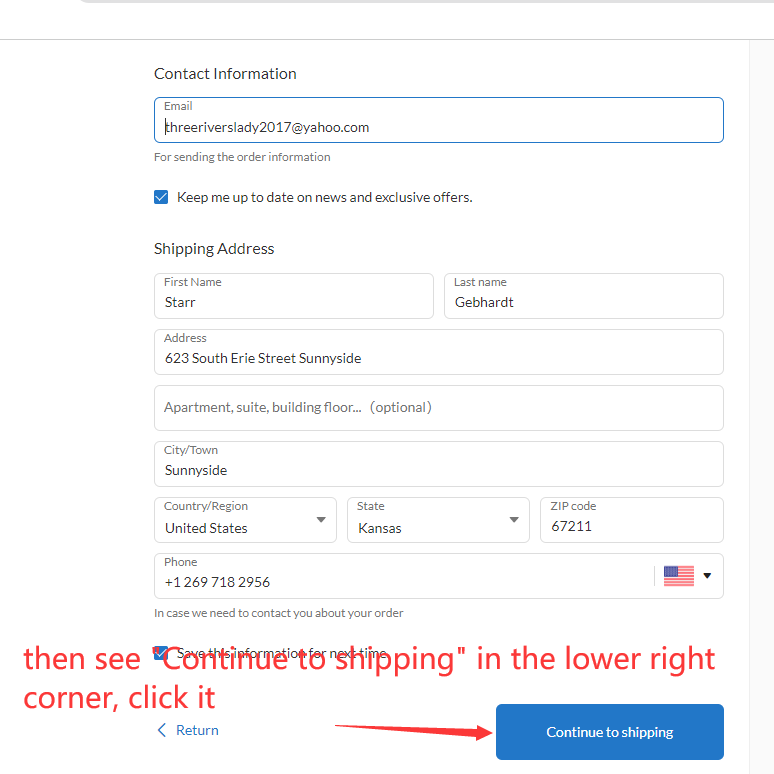 4. You can enter the payment method page, at this time you can pay by credit card now, or you can choose PayPal account to pay.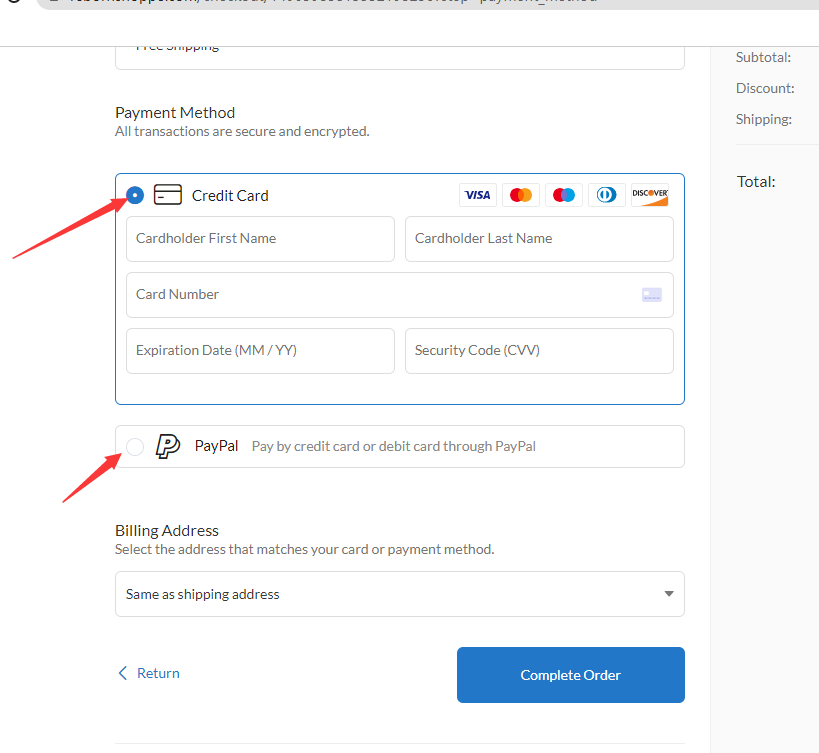 PAYMENT METHOD
We accept Visa, MasterCard and American Express cards.
You can also choose to pay with PayPal. When selecting this option at checkout, you will be directed to the PayPal site to complete your purchase before returning to Reborn Shoppe.
If the card transaction is approved, the amount will be reserved immediately and you will receive an order confirmation to your email. If the credit card transaction is not approved, your order will be cancelled. Please contact your bank or card provider if you have any questions about this.
PAYMENT SECURITY
Reborn Shoppe uses Secure Socket Layer (SSL) technology to encrypt and protect the data you send us over the internet. If SSL is enabled, you will see a padlock at the top of your browser and you can click on this to find out more information about the SSL digital certificate registration.
You will also notice that when you look at the URL at the top of the browser you will see that it begins with 'https' instead of 'http'. This means that you are in secure mode.
Reborn Shoppe is registered with Cybertrust as an authentic site. This ensures that your information is kept private between your web browser and our web server.
If your card issuer is based in the EU, you may be asked to verify your payment due to a new requirement under the second Payment Services Directive (PSD2). You'll be directed to a dedicated page to enter further information or asked to authorize the payment using your mobile phone. Once completed, you'll return to Reborn Shoppe.