Reborn Baby Emma is 18",has wig hair , brown eyes and is fully poseable for added realism. She has a soft baby powder scent and is weighted to feel like a real baby in your arms.
❤ Material : Silicone + Cloth Body
❤ Structure : Whole body silicone material production, safe and non-toxic; doll is super soft; doll limbs can move, can sit reclining, can enter the water; will not stand, can not speak
❤ Eyes : Brown eyes.
❤ Hair : Pasted wig. Hair can be washed and dressed. If the hair is a little messy, please use the special wig comb to take care of it gently
❤ Clothes : handmade. According to the doll size, The doll will come with clothes.
❤ GREAT FOR : festival gifts, birthday gifts, children play with toys, grandpa or grandma accompany doll, lovers and collectors collection.
❤ SAFETY CERTIFICATION : conforms or exceed the safety requirements of ASTM F963 and EN71 for ages 3+, which is safe to your children.

❤ Weight : 900g
Estimate Delivery Time:
Temporary return issue

Return postage problem

Q 1. Who will pay for the round-trip postage?

A 1. Conditions 1. If the product is damaged, damaged, inconsistent with the description, or other quality problems, the product needs to be returned. We (the seller) will provide your return postage.
Condition 2. If you (the buyer) do not like the size of the product or the style of the product and apply for a refund, you (the buyer) need to bear all the logistics and transportation costs (such as the logistics cost of the seller's delivery and the return required Logistics costs).

Q 2. What if you accept an exchange?

A 2. We accept exchange. You don't need to worry.

Q 3. When can the returned goods be refunded?

A 3. After we receive your returned goods and check that they are correct, we will refund the full amount. It usually takes about 0-48 hours.

Q 4. What can I do before returning the goods?

A 4. Before returning the goods, you can contact our customer service first. We will try our best to solve your problem first. If you are not satisfied with our solution, we will provide you with a return refund.

contact information:

Customer Service Email: service@rebornshoppe.com
Address: 36-44 Pak Tin Bar Street, Tsuen Wan, New Territories, Hong Kong Special Administrative Region, China GOODWILL IND BLDG NO 36-44 RM A3,9/F
Phone number: +852 5628 0593
How long does it take to receive my product?
We make your reborn doll after you ordered to make sure every detail.
After you have ordered, we need to buy the kit according to your order.
It needs about 2-5 days to paint the doll.
Then we will ship it. Once it has shipped , we will send you an email notification.
The delivery company is usually Fedex/ USPS, you could track the number when your reborn doll has arrived at your country.
Sorry for the long wait, but your doll will worth the waiting.
For Standard Shipping Worldwide (7-15 Business Days)
Can I change the destination country of my order?
After your order has been sent out, you may not change your shipping address.
How much is shipping?
Note: Influenced by covid-19, all logistics have been delayed.
For Free Shipping ( 8-20 Business Days)
Worldwide Shipping fee : Free
For Standard Shipping (7-15 Business Days)
Standard Shipping fee :$30
For Expedited Shipping (2- 5 Business days)
Expedited Shipping fee :$60
How will I know my order has shipped?
You will receive a shipping confirmation email once your order is ready to ship. Once you have received this email please allow 24-48 hours for your tracking number to update
Please keep in mind delivery dates may change due to inclement weather conditions or holiday.
Do you ship internationally?
We happily fulfill international orders! Our production time will be the same and shipping costs vary depending on where the order is going. Depending on your home country a customs tax may be applied in addition to your shipping cost.


Where can I ship to?
We can deliver to more than 200 countries around the world such as the United States, Canada, Mexico, the United Kingdom, Germany, etc.
Please note:
At this time, we do not ship to APO/FPO addresses or college dorms. Shipments to Alaska, Hawaii, or Puerto Rico may exceed normal delivery time.
Expedited shipping is not offered to P.O. Box shipping addresses.
We do not offer overnight shipping.
If you have any questions, please feel free to contact us via email: service@rebornshoppe.com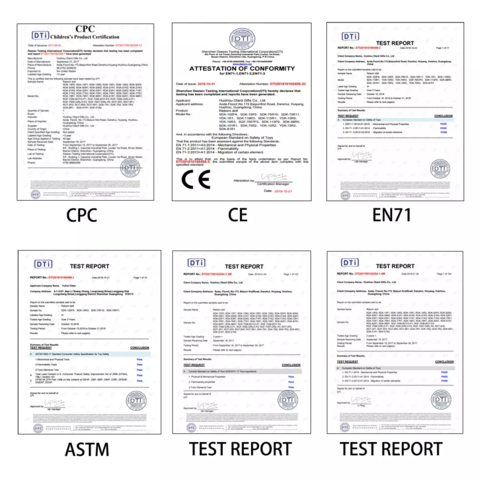 For thousands of years, dolls have fascinated people of all ages. At Reborn Shoppe, we are honored to continue this tradition. Since 1995, our dolls have set the highest quality standards, delighting thousands of collectors by reigniting fond memories and inspiring their imagination. Every doll we provide comes from the creativity of award-winning doll artists and designers, and we are happy to work with them every day.
As doll lovers, we know that every detail is important. That's why we use high-quality materials such as vinyl, porcelain and real silicone to make them carefully by hand,
Hand-rooted hair and hand-painted details make them come alive. Moreover, professionally tailored, custom-designed clothing uses the highest quality fabrics and decorations to make them look their best. Our artist original dolls can be sold for thousands of dollars, but we are happy to provide you with these quality dolls at very affordable prices, made even better with the interest-free payments available!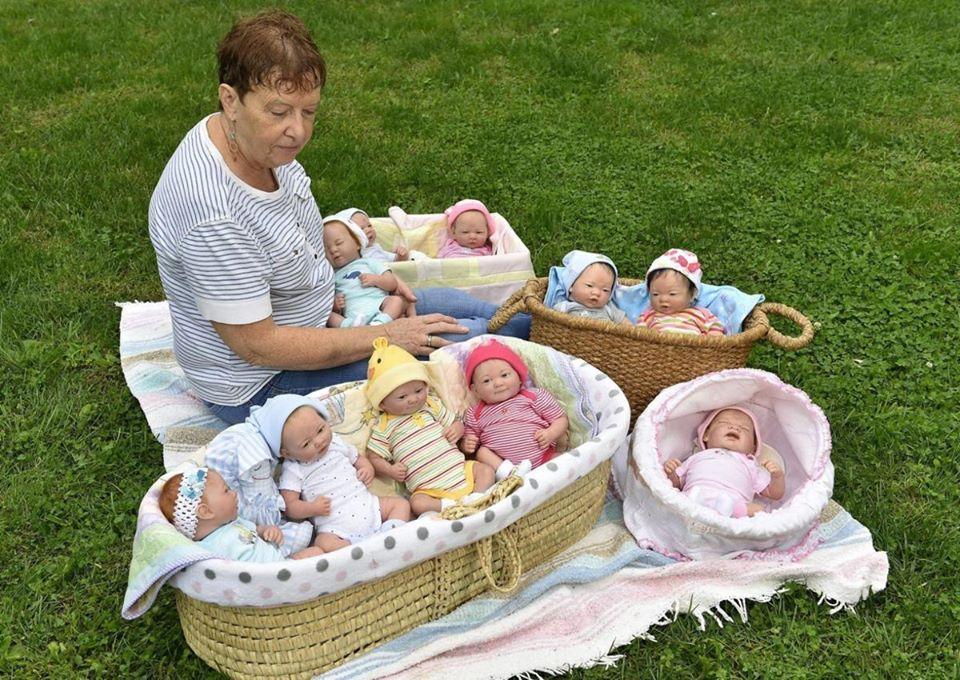 We like our dolls to look lifelike, how wonderful they are in our arms, and we hope you like them too. Many of our dolls have realistic sounds and movements to achieve the highest level of realism, so you can hear them cooing happily, feel their little "heartbeat", and see them gently "breathing" ". We not only provide mind-blowing and realistic dolls for adult collectors and children, but also provide stunning portrait dolls, naughty monkey dolls, unique doll furniture, custom clothing accessories and more.
Whether you are looking for the special doll you have always dreamed of, a lifelike doll that you want to hug, or you want to buy a gift for someone in your life, it's here, waiting for you to discover! At Reborn Shoppe, we have prepared a doll for everyone and are keen to provide the best for other doll lovers.

Experience The Reborn Shoppe Difference
Showcasing over 30 years of award-winning doll artistry
Uniquely crafted to capture the character and quality of each doll
Superb handcraftsmanship and skillful hand-painting
Luxurious fabrics, expertly tailored costuming and innovative accessories
Interest-free monthly payments
Backed by the best-in-the-business, 365-day, unconditional guarantee
A U.S. based employee-owned company