🌈Free Shipping Over $89
🚚3-7 Day Delivery(U.S. Only) Click here to see more related products

Payment channels, secure payment mark certification, 100% backgrand

Customers may apply for a return or exchange within 30 days after receiving product(s). Click here to see more
Please contact us before purchasing. Now this reborn doll has little stock. This baby is a realistic reborn doll. I only have one kit that can make you a very special little guy. Little Diana's SILICONE ROSE has long been sold out and it is difficult to find. Size: 22.5" Arms: Full Legs: Full Webs: Including regardless of gender, the picture you see looks like your baby is a complete girl or boy. You choose eyes and hair. She will be equipped with 2 sets of clothing, blankets , Pacifiers, plush toys, birth certificates and care instructions. All my babies are made by spending countless hours on every crease, strand of hair and delicate details.
If you see something that you would consider "imperfect", please remember that these babies are "artwork" "not mass-produced. Every little detail is only original to your baby, so , There is no defect at all. Your baby will be unique, truly unique. There will never be another one like this! This baby is a custom-made quality art doll. She is not intended to be a doll. Describe your baby will be used from the UK Painted with "Special Care Nursery" air-dried paint. Reborn Shoppe craftsmen have been painting portraits of children for more than 35 years. These paints can create incredible realism. They will not wear out. She has been sealed with a matte varnish Now. Her cute, multi-layered complexion is permanent. There are beautiful mottled and tiny veins under her skin, just like a real newborn. From her sweet lips to delicate toes, no details are overlooked. Her nails are painted to look like newly cut baby nails, and her nose is shaded instead of opening. Her hair uses high-quality mohair, 1-3 strands at a time. Your baby's body, The limbs and head will be weighted by filled polymer fillers, polymer particles and fine glass beads.
When you pick her up, she will weigh about 6 pounds and feel like a real baby. You have to support her little head, she just snuggles in your arms. She is wearing newborn-sized baby clothes. Available payment methods. Please contact me for a plan that suits you.
Baby will ship priority mail with insurance and tracking after completion. International Shipping++ Please note-Custom Form For legal and insurance reasons, I need to declare the full value of the order on all customs documents of all international shipments. If you have questions about the amount of customs fees that may be charged, please contact your local authority. Customs fees are a type of tax imposed by your country. I have no control over them and I don't know what they might be.
17" Full Silicone Journey Reborn Baby Doll Girl:
Size: about 17inch
Scent: soft baby powder scent, the scent of the baby comes from the vinyl material, non-toxic and eco-friendlySafety: conforms or exceeds the safety
requirements of ASTM F963 and EN71 for ages 3+, which is safe for your children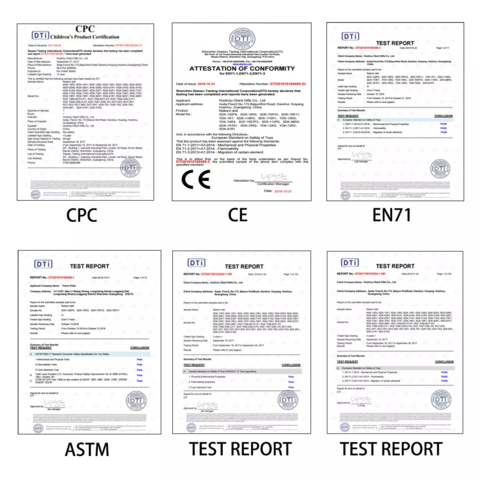 We will try to send you the same clothes with picture shows, but if the clothes are not in stock, we will sent random clothes.
Material:
Head: Silicone material
Body: Cloth Body Or Slicone Body
Limbs: Silicone , can be rotated and make the posture you want.
Eyes: High end acrylic eyes
There are three main materials for our reborn dolls, silicone, vinyl and cloth. Silicone is soft, as soft as a real human body, very real. Vinyl is slightly harder than silicone. The cloth is mainly used for the production of body parts. Reborn dolls come in cloth, vinyl and silicone bodies.

In order to meet the needs of various consumer groups, Reborn Shoppe provides three different product services:

The first: a reborn doll made of silicone. This kind of reborn doll is generally made of the highest-grade materials (such as silicone), and the production time generally takes 35 to 40 days, so the production cost is relatively expensive. For example: skin, hair, eyes, eyelashes are all made by hand. Therefore, its price is relatively expensive, so for consumers to buy at ease, Reborn Shoppe supports cash on delivery for dolls reborn from silicone, but because its production cost is relatively expensive, customers need to spend 100 US dollars or 100 Euros to pay for the logistics and transportation costs, we will make them. Of course, you can also provide us the look (photos) of the doll you like, and we will customize the doll according to your needs.

The second: a reborn doll made of vinyl. This doll is mainly a semi-industrial and semi-handmade doll. Through industrial production, the outline of the reborn doll is produced, and then the doll's demeanor is artificially drawn. During this process, the skin, hair, eyes, and eyelashes of the reborn doll are all made by hand, and it takes about 13 to 15 days to make by hand. Compared with the first one, in fact, this service is more suitable for more consumers, because except for the different raw materials, almost all the materials are the same, and the doll's demeanor is also the same. This is also a product highly recommended by Reborn Shopp.

The third type: using vinyl as raw material, through industrial production, direct machine production. It's more of a doll than a reborn doll. Therefore, this kind of doll is also a "cheap reborn doll" that many consumers like to buy. According to our Reborn Shoppe's point of view, this product is actually more expensive than the second one. Because the logistics costs of both are similar.

Reborn Shoppe recommends: The production cost of the third doll is generally $30 to $35, the logistics cost is $35 to $40, and the profit margin of the seller's sales is $30 to $50. According to this calculation, the price of this doll is generally It's $95 to $125. Therefore, for those who have purchased reborn dolls, the dolls you purchased additionally are below $125. The reborn dolls you received must be this kind of dolls.