A letter to lovers of rebirth dolls:
Dear friends:
Hello! Welcome to Reborn Shoppe! We are deeply honored that you have come to our website! Next, I have a lot to say to all my friends. I sincerely hope that all of you will read what I will say next, and then go to buy the product, and I promise to have a great surprise for you. Thank you very much!
Let me ask you three questions first:
Question one, before you came to our website, did you see that there are many similar pictures on Google Shopping, they are almost the same, but the store name is different? why?
Question two, have you bought a reborn doll with a serious mismatched version on other platforms or websites before?
Question three, have you been to many platforms or websites, and then hesitated there for a long time, but did not dare to place an order to buy your favorite reborn doll?
Next, let me interpret these three questions for everyone!
Question one: why? Because many sellers, it should be said that many sellers with no conscience, in order to make money, steal pictures of good products bought on other websites and put them on their own websites or stores. This behavior is very shameless. If you see a picture on our website, you also see it elsewhere. Then those people's websites that are the same as our pictures must be fake, because these dolls are unique and they can't produce them. Because they don't know whether this doll is very popular in the market, it is impossible to imitate a large number of our dolls and then make a large number of dolls like ours, otherwise they face this huge production cost risk. So many customers buy products similar to our website from him, and he will send you other products. In fact, on which websites many friends have bought seriously wrong version of reborn dolls, you must understand what I want to say after reading this! I also answered question two at the same time.
Question 3: Why do many friends hesitate for a long time on the websites of many reborn dolls but don't buy them? I think it's definitely not because of the price, because the one or two hundred dollars worth of lifelike reborn dolls is not a lot of money to our friends in the United States. As long as the quality of the product is good, our friends will like it, I believe our friends will buy it immediately, and it is very happy, very happy to buy their favorite reborn dolls! It's because many friends have bought dolls with very serious wrong version too many times. I heard from some of my customers who recognized us that he had bought a reborn doll with the same picture as ours on other Amazon. The original was 22 inches, but the seller sent me a 6-inch doll. Such behavior is so shameful and hateful!
In fact, all the above are the responsibility of our Reborn Shoppe! We did not expect that there are such shameless sellers on the market. I believe that God will not forgive these sellers! So in order to have a good shopping experience for our dear friends, Reborn Shoppe will have six different scenes on each product detail page from now on, and the placement of these dolls and their expressions are all different. This operation, many sellers who want to sell fakes, or sellers who want to steal pictures from our website, cannot complete it. Because our picture also added our "Reborn Shoppe" watermark. Even so, we still don't rest assured, in order to ensure that there is nothing wrong with it! We also shoot a corresponding video for each product, and the video also adds our "Reborn Shoppe" watermark. This version of the hateful guy stealing pictures, no matter how smart he is, they can no longer steal our pictures. Maybe some friends read this, and you will wonder: can't they take pictures by themselves? I am sure to answer you, no, because this product is unique to us only.
A conclusion can be drawn here: the customer only sees one picture on other websites, and some cunning sellers will also put a few pictures, but if you have to be careful to distinguish, you will find that it is actually a picture, which is only slightly Deal with it, you will be deceived if you are not careful. It's best to have a video too, so that will be more assured!
I wish you all a happy shopping! If you don't buy our products here temporarily, you can also subscribe to us temporarily. Will we have new products or coupons posted on social networks (such as facebook or LinkedIn)!
Reminder: Customers who bought our reborn dolls before November 30, 2021 will have the following discounts!
Buy $99.00 more and save $13.00
Buy $198.00 more and save $32.00
Buy $298.00 more and save $45.00
Love you
Reborn Shoppe
Details of the reborn baby:
She is a very detailed sculpt. I love her darling expression. She weighs over 5 lbs. and is 22in. She wears 0-3 months clothing. She comes with clothes shown. She has painted hair, magnetic paci, full limbs, a birth certificate, a toy, and a new snugly, blanket. Everything will be carefully wrapped with unboxing in mind. Please note that all sales are final.
I've been painting dolls for about fifteen years now. After retiring from teaching I kept up my love of little ones with reborns. If you have any questions or concerns about my dolls please message me anytime!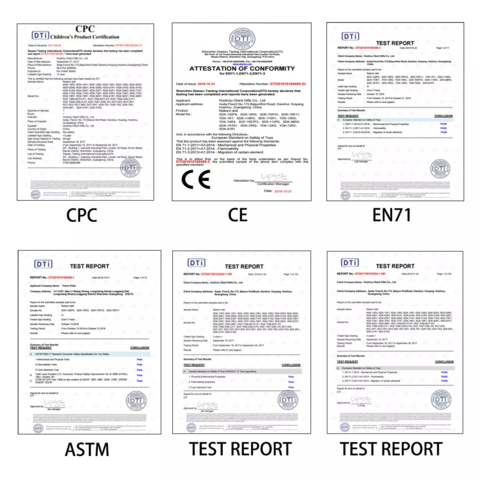 Artist: Lues Weillams
Sculpture by: Leurai Touseo-Reose
Kit Name: Realistic Essa
Length: 20 inches (50 centimeters)
Head Material: Vinyl
Body Material: Silicone Vinyl
Limb Material: Vinyl
Age: Older Baby
Gender: Girl
Arms: Full Length
Legs: Full Length
Eyes: Sleeping
Lashes: Applied (glued)
Hair: Painted
Paint: Genesis Heat Set Paint (GHSP)
Weighting: Polyfil
Skin Color: Fair
Race: White / Caucasian
Realborn: No
Certificate Of Authenticity (COA): Yes
Pacifier: Included
Pacifier Type: Magnetic Pacifier
Drink and Wet: Yes
Smoke Free Environment: Yes
Pet Free Environment: Yes
There are three main materials for our reborn dolls, silicone, vinyl and cloth. Silicone is soft, as soft as a real human body, very real. Vinyl is slightly harder than silicone. The cloth is mainly used for the production of body parts. Reborn dolls come in cloth, vinyl and silicone bodies.

In order to meet the needs of various consumer groups, Reborn Shoppe provides three different product services:

The first: a reborn doll made of silicone. This kind of reborn doll is generally made of the highest-grade materials (such as silicone), and the production time generally takes 35 to 40 days, so the production cost is relatively expensive. For example: skin, hair, eyes, eyelashes are all made by hand. Therefore, its price is relatively expensive, so for consumers to buy at ease, Reborn Shoppe supports cash on delivery for dolls reborn from silicone, but because its production cost is relatively expensive, customers need to spend 100 US dollars or 100 Euros to pay for the logistics and transportation costs, we will make them. Of course, you can also provide us the look (photos) of the doll you like, and we will customize the doll according to your needs.

The second: a reborn doll made of vinyl. This doll is mainly a semi-industrial and semi-handmade doll. Through industrial production, the outline of the reborn doll is produced, and then the doll's demeanor is artificially drawn. During this process, the skin, hair, eyes, and eyelashes of the reborn doll are all made by hand, and it takes about 13 to 15 days to make by hand. Compared with the first one, in fact, this service is more suitable for more consumers, because except for the different raw materials, almost all the materials are the same, and the doll's demeanor is also the same. This is also a product highly recommended by Reborn Shopp.

The third type: using vinyl as raw material, through industrial production, direct machine production. It's more of a doll than a reborn doll. Therefore, this kind of doll is also a "cheap reborn doll" that many consumers like to buy. According to our Reborn Shoppe's point of view, this product is actually more expensive than the second one. Because the logistics costs of both are similar.

Reborn Shoppe recommends: The production cost of the third doll is generally $30 to $35, the logistics cost is $35 to $40, and the profit margin of the seller's sales is $30 to $50. According to this calculation, the price of this doll is generally It's $95 to $125. Therefore, for those who have purchased reborn dolls, the dolls you purchased additionally are below $125. The reborn dolls you received must be this kind of dolls.